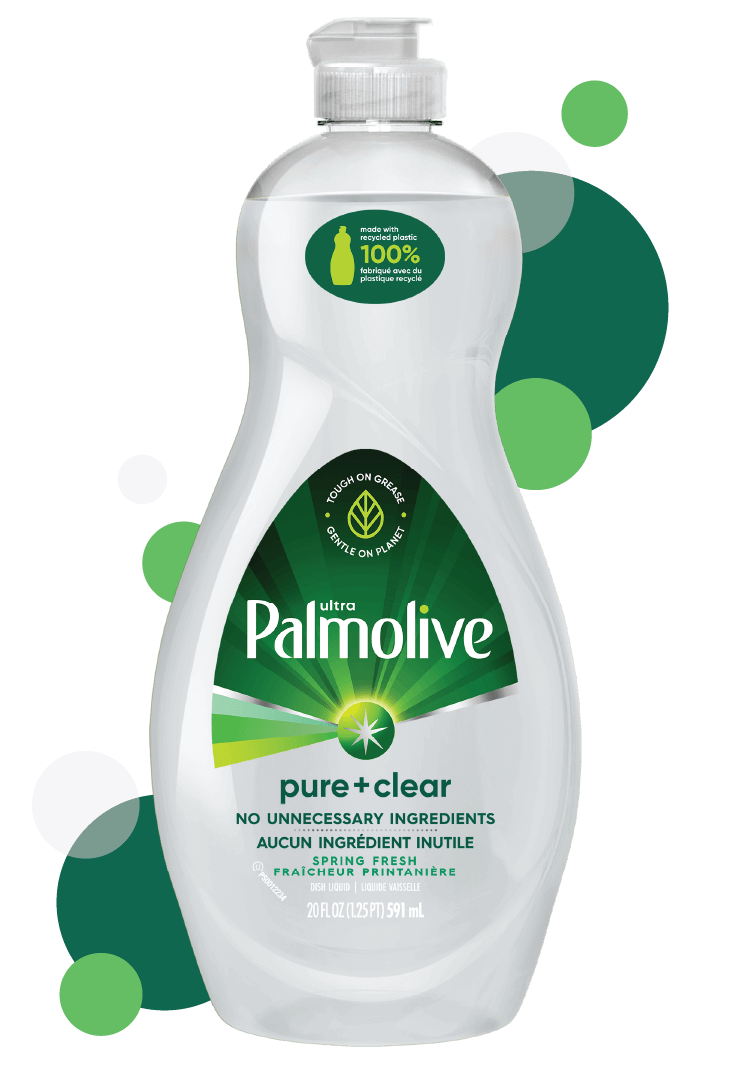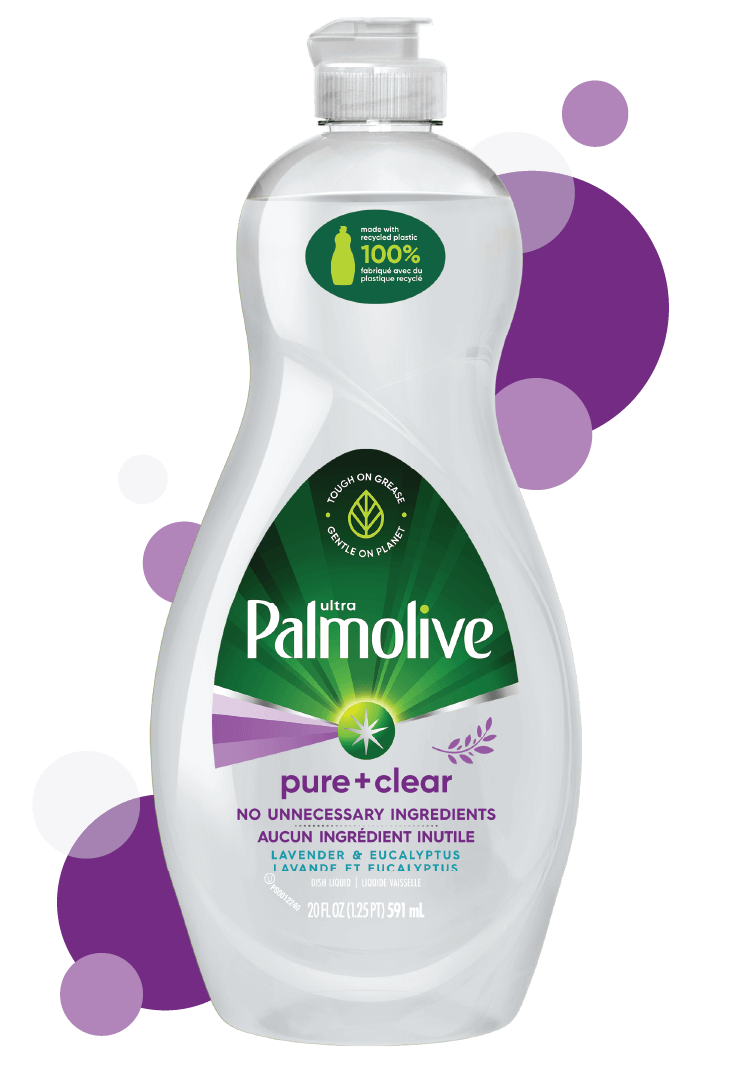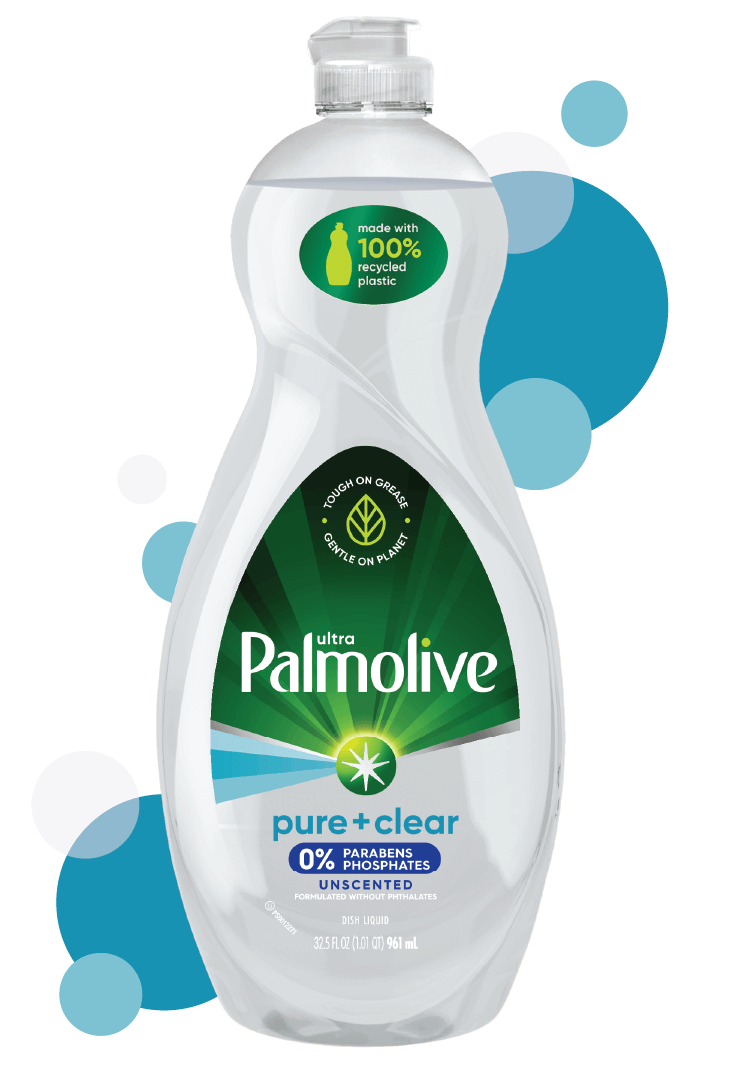 Hypoallergenic dish soap that contains no unnecessary ingredients.
Palmolive Ultra Pure + Clear Spring Fresh Liquid Dish Soap is the grease fighting dish soap you know and trust to get the dishes done. With no unnecessary ingredients, Palmolive Ultra Pure + Clear effectively cuts through grease leaving your dirty dishes clean.

While Palmolive Ultra Pure + Clear is tough on grease, it is made to be gentle on the earth with a hypoallergenic formula, biodegradable cleaning ingredients, and sustainable packaging made with post-consumer recycled plastic. These eco friendly features make it a great addition to your household dishwashing supplies.